What is a Federal Appeal?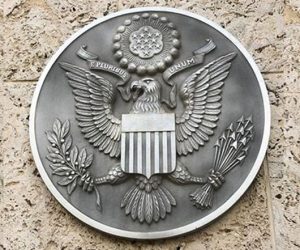 The Constitution of the United States sets forth the authority and jurisdiction of the federal courts. The federal government has three levels of courts. These are the trial court, appellate court, and Supreme Court. The Supreme Court is the highest court in the land, and the United States is a direct party to the case. Cases in federal court involve one of the following:
a federal question
a constitutional issue
a statutory issue
an issue under the rules of procedure
a case involving a treaty or executive agreement. The federal courts have broad powers in criminal cases. They can order witnesses to testify, subpoena documents, and conduct trials in open court.
You can appeal if you were found guilty of a criminal offense. You can appeal if the sentence was to severe. You can also appeal if you were wrongly convicted. You must be represented by an attorney. If you are appealing a criminal conviction, your lawyer will investigate the original court proceedings to make sure there is a basis to appeal. Your attorney will then prepare the record on appeal. This will include documents that were introduced at trial and testimony that was given at trial. Finally, your attorney will write a brief that contains legal reasons why you should get the conviction reversed.
Are you considering an appeal? Let's get to work.
What do you look for in a appellate attorney?
What makes a great appellate attorney? One thing that a great appellate attorney has is courtroom experience, and lots of it. When attorney tries a lot of cases, he develops a sense of how the actions of the judge at trial will play out on appeal. Richard Della Fera has tried over 125 criminal cases. He also has handled well over 500 criminal cases and litigated legal issues from ranging from pretrial suppression motions to sentencing errors and everything in between. Because of his extensive courtroom experience, coupled with his sharp legal research and writing skills and his ability to present logical and persuasive arguments to the court, he is eminently qualified to handle your criminal appeal.